GREAT BANDS PERFORMING THE 2019 RALLY
NOT A CONCERT
BUT A MOTORCYCLE RALLY WITH ALOT OF DAMN GOOD BANDS!
Kashmir, the nation's #1 Led Zeppelin tribute show, is the most authentic representation of Led Zeppelin on the modern national touring scene. Each of the 4 band members assumes their individual role with pinpoint accuracy. Kashmir possesses the live stage show, sound, and likeness to bring audiences and fans back to the days when the mighty Led Zeppelin ruled the musical landscape.
With the playlist of every classic rock station and the most identifiable voice in rock history, Kashmir's show features Page's iconic double-neck guitar, Bonham's drum solo, the stage show of the era, and most importantly, the greatest hits that make up the soundtrack to peoples' lives.
For those who dream and wish to experience a live Led Zeppelin show, dream no more—Kashmir will fit the bill, hitting every stop along the way, leaving you thirsty for more.
he Nighthawks was an idea in Mark Wenner's brain long before he was able to implement it. The musical product of pre-1958 radio in Washington, D.C., he did not know there were rules against mixing blues, R&B, honky-tonk country, doo-wop, gospel and rockabilly into one delicious stew.
In 1972, Mark, then 23, returned to his hometown after a New York City band apprenticeship eager to start a real, work-every-night band based on American roots music. He found a receptive local scene. Washington DC.
FAST FORWARD 46 YEARS
Mark Winners Nighthawks is the most well honed hard driving Blues Band on the blues circuit. Come and see for yourself and be prepared to break a sweat! The Hawks will have you stomping!
Mark Winner is more than the lead man or a true biker favorite band. Mark is a true ife long vintage motorcycle enthusiast. If you want to say Apple Mountain has a house band, the Nighthawks are it!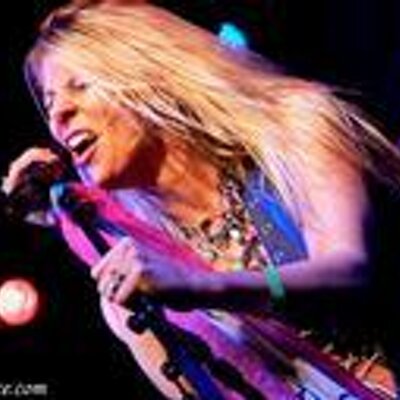 CC Coletti (Carolyn Coletti Jablonski) is known worldwide for her rocking duets and background vocals with rock and roll legend, Meat Loaf and his Neverland Express World Tours from 2003 through 2011. CC has been featured on three of Meat Loafs DVDs, Bat Out Of Hell Live With The Melbourne Symphony Orchestra, Three Bats Live, and a Documentary, In Search of Paradise. Her voice can be heard on the Bat Out Of Hell 3 album and Meat Loaf's, "Hang Cool Teddy Bear" CC was also featured as the opening act for Meat Loafs European tour in 2007. CC started singing and creating music at a young age in her state of New Jersey. She has been a staple in the New Jersey Rock Club Scene since the tender age of 18 and her dynamic vocal abilities and stage presence have helped her develop a very large and loyal following that continues to expand both home and abroad.
Gator Head formed in 2003 in Hampton, VA playing Southern/Classic Rock and Country standards. In 2008, they released their self-titled debut EP "Gator Head" a unique blend of Classic rock & Country. These songs were inspired by the average working man. Gator Head released their second CD in April 2016. (The Loft)Why 'The Loft' you may ask? 'The Loft' is the attic of a two car garage in the Buckroe Beach section of Hampton, VA. It's where Gator Head was 'conceived' and put together. It's where the music on this CD was written, arranged, recorded, mixed and mastered. The process from start to finish was done where the boys call home. There was never really a question about what to call this project because the name fits so well. The diversity of influences on the band is apparent in their music. Honky Tonk and Outlaw Country, Classic and Southern rock, Hard Rock and yes, even a little Heavy Metal. Tender ballads, toe-tapping dance tunes, driving rock and roll and hard rocking jams. No matter what you're in the mood for, Gator Head has a song or two to fit the bill.
The Gator Boys, as they are often called, are CA Nuckles (lead vocals, harmonica, and percussion), Brian Hunt ( guitars, vocals), Steve Bell (guitars, vocals),David Javier(guitars,vocals),Ron Reagan (bass, vocals), Dave Sonkin (Key Board) and Ken Craig (drums, vocals). A millwright, an electrician, a construction foreman, an industrial insulator and a mechanic playing blue collar music for the blue collar people....our people.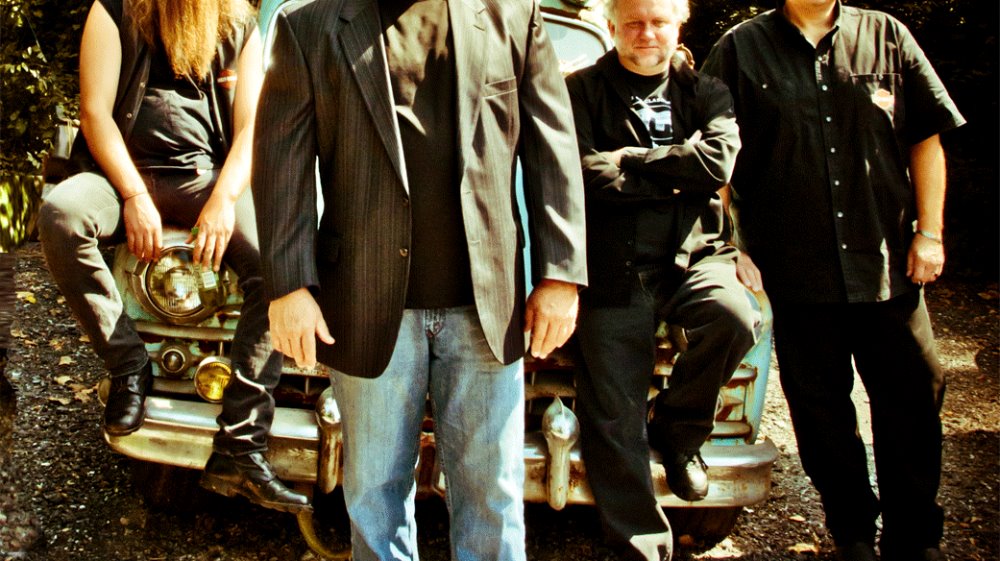 GTR has entertained audiences for over 35 years. Bringing it with their classic smokey southern sound. The Baltimore based outfit has released 8 albums and played well over 5000 shows at night clubs, colleges, festivals, fairs, and corporate events. The band is proud to have shared the stage with many well known acts such as The Allman Brothers, Lynyrd Skynyrd, Foghat, Blue Oyster Cult, .38 Special, Marshall Tucker, BTO, Blackfoot, and many more!

Great Train Robbery started out in February 1977, out of Bethany Beach, Del. The first show was at Finnigans Rainbow in Ocean City, Md. Over the years we have played in every type of venue from civic centers to private parties. From Key West to Upstate New York.

Just like the Nighthawks, Great Train Robbery has been the one band on the Eastern Seaboard that has been called on time and time again to entertain the Biker Community.
They never let the biker audience down and with that said as long as Dave and the band are still rockin' we on Apple mountain are going to keep having them back!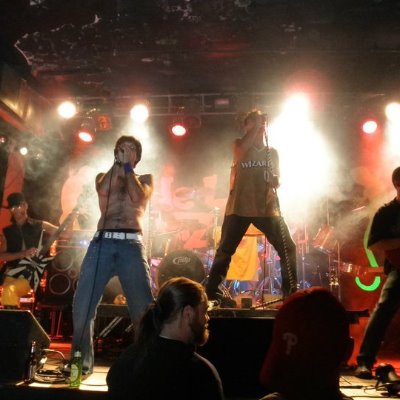 Ok, What can we say about
3 Nuts & A Woody? Well they are a one of a kind. Really Really one of a kind! Insane, yes. Bizarre, absolutely. Great music with a different style of presentation. These guys will have you dancing, laughing and leave you wondering. Come see them, meet them, then you figure out what to do with them...
SAVAGE ROAD
Savage Road is a high-energy country band based out of Western Maryland. Five of the area's most accomplished musicians have come together to create a new sound that is spreading throughout the region like wildfire. The band stays busy and works hard to put on the best show possible by keeping the setlist fresh and exciting.
A Savage Road show is filled with excitement and energy from the first beat of the night to the very last roar from the crowd.
The guys have opened for some pretty well known names in the music industry: Chris Janson, the Kentucky Headhunters, Confederate Railroad, Little Texas, David Lee Murphy, David Allan Coe, Corey Smith, the Josh Abbott Band, Casey Donahew – and that's just to name a few.
Each band member brings talent, experience and influences to the table – and when those ingredients are mixed – out comes something truly magical.
One thing's for sure – if you go to a Savage Road show – you will not leave disappointed.