APPLE'S 17 th ANNUAL
"EAST COAST MOTORCYCLE RALLY"
August 5th, 6th, 7th, 8th & 9th "2020"
Little Orleans, Western Maryland's Mountains
A straight up Ol'Skool Bike Rally
Biker owned and operated!
h
This is the event that's taking the country by storm!

All the reasons are right. Mountains, Open Country, Good
People, Clean Air and the Freedom of the road!
The "EAST COAST MOTORCYCLE RALLY" Apple Mountain, Little Orleans, Western Maryland
is the hotspot for motorcyclist to get together for good times, good food and great entertainment. Also the home of the one and only real "Motorcycle Demolition Derby". Now rivaling "Bikeweek", "Mrytle Beach" and many more...
Let the Party Begin. For years Motorcyclist have been having to travel half way across the Country to Rally with new folks and hook up with old friends. Now meet em' on Apple Mountain at the EAST COAST MOTORCYCLE RALLY !
Come, Camp, Party!
Apple Mountain, Little Orleans, Western Maryland
Everyone should try Sturgis, Bikeweek, Mrytle Beach and ' Apple's East Coast Motorcycle Rally!
You won't want to miss the Motorcycle Demolition Derby or Local Area Biker Attractions. And much, much more!




Come, Camp, Party!

Apple Mountain, Little Orleans, Western Maryland
21 & OVER * NO DOGS * NO FIREWORKS * NO COLORS * NO WEAPONS * NO ATTITUDES
CHECK OUT SOME OF THE GREAT ENTERTAINMENT WE HAVE EVERY NITE!
Here on Apple Mountain we strive to keep it real. A Real Biker Rally, A Real Old Time Party and most definitely a Real Good Time for All. This is not a commercialized "event" in a city, controlled and orchestrated by a Chamber of Commerce. Not a place where you have to watch every move you make and get a fine every time you turn around. No, instead this is a place where you pretty much just have to be yourself and mostly should remember to give others the respect that you would want back. Simple, be yourself, party with old friends and make new ones. Trust us, Apple Mountain is probably your kind of place, located in Little Orleans, with a population of 42 in Western Maryland's mountains. And luckily for you "management" is basically a small circle of bikers that have been living the life since school days, a very long time ago. As the saying goes, "We know a thing or two because We've done a thing or two". So between the the years of experiences of us running this thing and all those attending we all may be able to still enjoy and learn a thing or two! Come and contribute to the party!
LITTLE ORLEANS, WESTERN MARYLAND'S MOUNTAINS
Last night I left the office (the Cabin), went home to the music in my field. Looked up and saw a sky full of stars. Hell, threw some logs on the fire, got a cold one, sat at a table and looked upward. Stared at the milkyway.
A million thoughts, then the first shooting star brought me back. The third shooting star may have been the best. That star dropped and split in three or four directions.
Made me take a deep breath, fresh mountain air... I realized at that moment, then and there, hell- I'm where it's at.
Louis L'Amour was the best at describing wild places; Hattan's Point, Silver Reef, Durango, Abilene, Baxter Springs. All places where of a time when a man was free where ever he could walk.
That freedom seems to be closing in on us nowadays. Then I remember what my ol' dad told me up here in these hills, " See it, Live it. There'll never be its likes again, not in our time or any other."
That's Little Orleans, That's Apple Mountain.
That's The East Coast Motorcycle Rally
SEE IT, LIVE IT.
ALL GOOD,
APPLE

This past August was our first trip there. We felt it was very well run and very well organized. They really tried to keep up on the cleanliness of the place too. Definitely will come back again. Really fun "old school" style rally.
Tim Cuthrane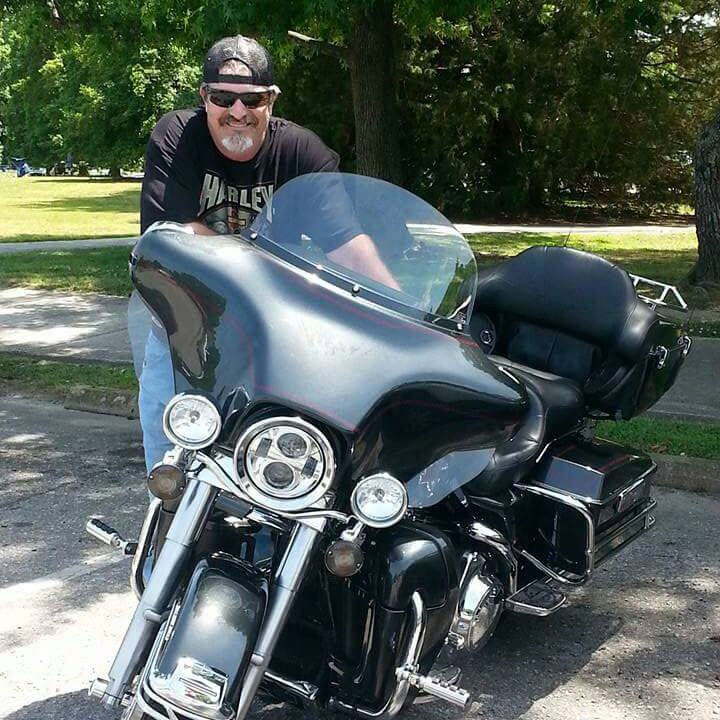 If you're a true biker and love biker events, this is the one you don't want to miss. It's on my schedule every year, of the "I can't miss events". The biker games alone make this a "one of kind" rally.
Jeff Shipe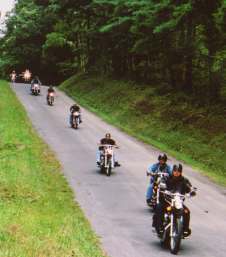 Just arrived back home. Hope everyone also arrived safe. AWESOME week. Outstanding staff. Thank you all. Great food, music and people. My wife and I's first time attending ECS and are impressed with just about everything. Can't control Mother Nature, but the staff and attendees were still second to none during and right after basically a flash flood. Maps for rides, events, everything was great. Anyone reading this THINKING about attending, quit thinking about it. Didn't see any "attitude", just everyone having a great time. Thanks again to everyone involved in bringing this rally together. We'll be back.
Larry Warila